About the Events
What is historical criminology? What does thinking historically about crime and justice entail? How is historical criminology currently practised? What are the advantages and disadvantages of different approaches to historical criminology? These questions underscore this inaugural Meet the Authors at #HCNet event hosted by LSBU.
The aim is to provide a platform to support rich discussion about historical criminology amongst those with an interest, in academia and beyond. Ultimately, we aim to promote new ideas on historical criminology, continuing to widen awareness and generate rich conversation.
Historical criminology as a tool is relevant for the classroom, for research, and appeals to a wider public fascination concerning the role of history in our lives. The event offers the opportunity to meet the authors of this new book, Historical Criminology, including the possibility to pose a range of questions about their collaboration, the content of their work, and the historical methodology itself. Attendance offers the opportunity to generate discussion about the role of historical criminology, bringing together a diversity of ideas from each question posed.
Provisional programme
6pm – Welcome & virtual housekeeping
6.05pm – Chair's Introduction
6.10pm – Authors' Presentation
6.40pm – Panel discussion
7.00pm – Audience Q&A
7.20pm – Closing remarks & summary
7.30pm – Close
This event will be delivered via Zoom. You will receive the joining instructions in your confirmation email and again a few days before the event.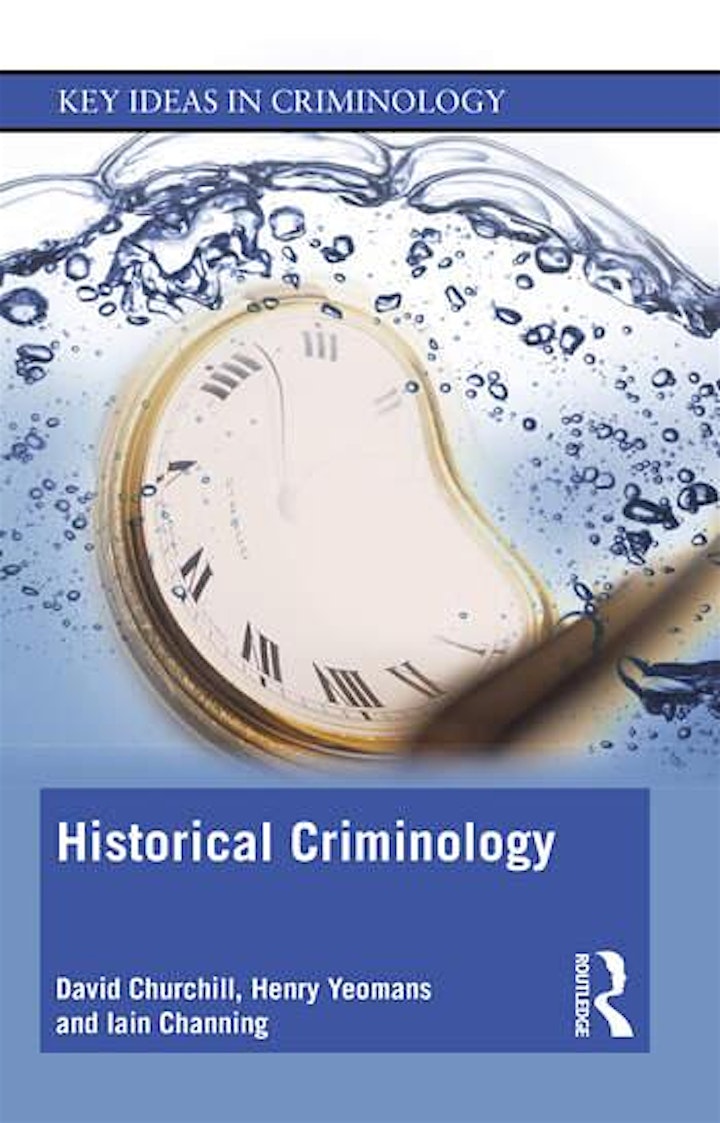 Biographies
Dr David Churchill is Associate Professor of in Criminal Justice, in the School of Law, University of Leeds. Dave's expertise includes the following areas: historical criminology; criminal justice history; policing and crime control; security technologies and the security industry; cities and urban history; Victorian leads.
Dr Henry Yeomans is Associate Professor of Criminology and Criminal Justice, in the School of Law, University of Leeds. Henry's expertise includes the following areas: alcohol; behavioural regulation; historical criminology.
Dr Iain Channing is Lecturer in Criminology, in the School of Society and Culture (Faculty of Arts, Humanities and Business), University of Plymouth. Iain's research specialises in policing in historical and contemporary contexts.
Dave, Henry, and Iain will share with us the collaborative efforts that went in their fantastic new text Historical Criminology.
The event will be chaired by Dr Esmorie Miller, Lecturer in Criminology, at London South Bank University, and Chair of #HCNet – home of the British Society of Criminology's Historical Network.
Date & Time
Friday 11th February 2022
18:00 – 19:30 GMT
Location
Online Event
Register